5 Holiday Gift Ideas for Children
With the holiday season quickly approaching, you are likely to make your list and check it twice. But when it comes to the children in your life, are you struggling to find gift ideas that are unique, engaging, and educational? Check out our list of ideas to get your shopping headed in the right direction.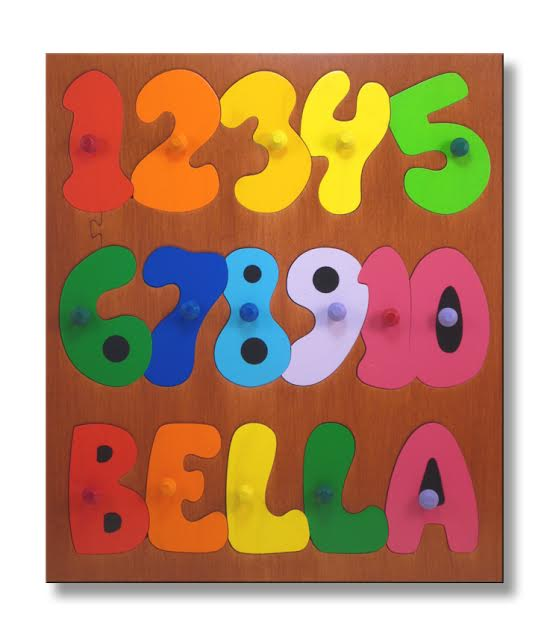 Something Engaging
Finding a toy that will actually keep your preschooler engaged for longer than 30 seconds can be a tremendous task. While it is true that younger kids lack a long attention span, finding the right toy can help them practice their focus. Our wooden name puzzle for kids are an engaging option for your child. Each puzzle can be customized with your child's name or nickname, in uppercase or lowercase letters. Pick all uppercase letters with a peg in each letter piece and the letters will be attractive for little hands just learning to grasp. You will be amazed to watch your childs focus and engagement.
Something Educational
Finding an educational toy that your child actually wants to play with can seem impossible. Order a customized wooden name puzzle for kids from our shop and pat yourself on the back for finding that elusive educational toy. We have plenty of design choices for you to choose from. Our creations are all kid-friendly and feature scenes from castles to butterflies. Which one will you choose?
Something Safe
If you grab a puzzle from your local toy store, you run the risk of not knowing exactly what went into the paints and materials used. When you order a personalized wooden name puzzle for kids from Kid Puzzles, you can sleep a bit easier at night knowing that we put a lot of thought into the safety of our creations. Over 30 years ago, we made a commitment to make our puzzles safe for every member of the family. We only use nontoxic and lead-free materials in every puzzle we ship.
Something Durable
You've seen it happen dozens of times. You find the perfect gift and give it to your child. Your child then proceeds to play with the perfect gift once or twice before something breaks and renders the gift useless. Whether it is your awesomely strong child or cheaply made toy, it leaves you without a toy in short time. The wooden name puzzle for kids that you buy from our shop is built to last. First of all, our pieces are thick and cut from wood. Wood is virtually indestructible even for your strong child. Second of all, we understand families with young children. If you find that one of your pieces goes missing, simply send in a few bits of information and a few dollars and we will hand cut a replacement piece.
Something Extra Special
Your child will feel on top of the world when they see their own name as a part of the puzzle design. Each wooden name puzzle for kids that you decide to buy for your little one will feature each letter in your child's name as a piece. What's more special than being able to play with your personalized gift?!